Hello
This is Christine! In my job as a counselor at Generation Peace Academy (GPA), I have been talking with the young people of the Unification movement about their faith and internal growth for a while.
You may not be part of the GPA program right now or ever, but if you want/need to talk to someone who will be listening to you and can offer you some sensible advice regarding faith and internal growth, please do contact me.
The Marriage Blessing
Most newly-found couples like to publicly acknowledge, dedicate or formalize their union in one way or another. For people of faith, a wedding ceremony is the preferred event to dedicate their new union to a higher purpose. Wedding traditions and customs vary greatly between cultures, ethnic groups, religions, countries, and social classes.
One such tradition is that of the Marriage Blessing. I am proud to promote the Marriage Blessing tradition.
The Rev. Sun Myung Moon and Dr. Hak Ja Han Moon, founders of Family Federation for World Peace and Unification, began the tradition of the Marriage Blessing in 1960. Based on their lifelong commitment to a world of strong marriages and empowered families, the Marriage Blessing has become a worldwide tradition where couples dedicate their marriage to a greater purpose and God.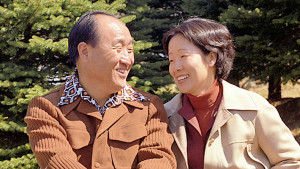 The Marriage Blessing is an opportunity for couples to renew or begin their marriage relationship through a new commitment to live purposefully for the world and God. In response to the breakdown of traditional marriage in our world, the Marriage Blessing offers a path to build a world of stronger marriages and healthier families.
By participating in this ceremony, couples become part of a worldwide community of Blessed Couples striving to embody God's love, and create a better world for families.
For more information about the Marriage Blessing, please contact:
National Blessing & Family Ministry
481 8th Ave. Suite 1206
New York, NY 10001
Phone: (212) 997-0055
Monday – Friday, 10 a.m. to 6 p.m. (EST)
Something about Values
A personal or cultural value is an individual's assumptions of ethical value that can form basis for action. A value system is a set of consistent values and measures. A principle value is a foundation upon which other values and measures of integrity are based.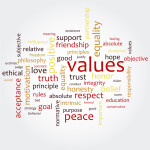 Some values are physiologically determined and are normally considered objective, such as a desire to avoid physical pain or to seek pleasure. Other values are considered subjective, vary across individuals and cultures, and are in many ways aligned with belief and belief systems. Types of values include ethical/moral values, doctrinal/ideological (religious, political) values, social values, and aesthetic values.
It is debated whether some values that are not clearly physiologically determined, such as altruism, are intrinsic, and whether some, such as acquisitiveness, should be classified as vices or virtues. Values have been studied in various disciplines: anthropology, behavioral economics, business ethics, corporate governance, moral philosophy, political sciences, social psychology, sociology and theology.
Values can be defined as broad preferences concerning appropriate courses of action or outcomes. As such, values reflect a person's sense of right and wrong or what "ought" to be. "Equal rights for all", "Excellence deserves admiration", and "People should be treated with respect and dignity" are representative of values. Values tend to influence attitudes and behavior.